RWS Rimfire Cartridges
THERE IS ONLY ONE CHOICE THAT COUNTS FOR AMMUNITION: RWS
True to the RWS motto 'The ammunition counts', we invest all our expertise, experience and passion in the development and production of unbeatable ammunition of uncompromising quality. Our employees are no different to the athletes in dedication to their sports or the passionate hunters pursuing their calling. We all share a common goal: the perfect shot. Thus, we are proud and delighted to present to you our portfolio of rimfire cartridges and airgun pellets. THE PRODUCT LINES
THE RIGHT CARTRIDGE FOR EVERY SCENARIO
Individual requirements call for specific solutions. That's why we continuously build on and optimise our product portfolio in close cooperation with top-level athletes and experts. Our various lines, which are meticulously tailored to the broadest sets of requirements, provide guidance when selecting the right RWS rimfire cartridges – whether for shooting in mass sports or for special applications, practice or international matches.
The colour coding on our lines not only enables quick and simple categorisation and immediate distinction, but also a clear identification of the individual products.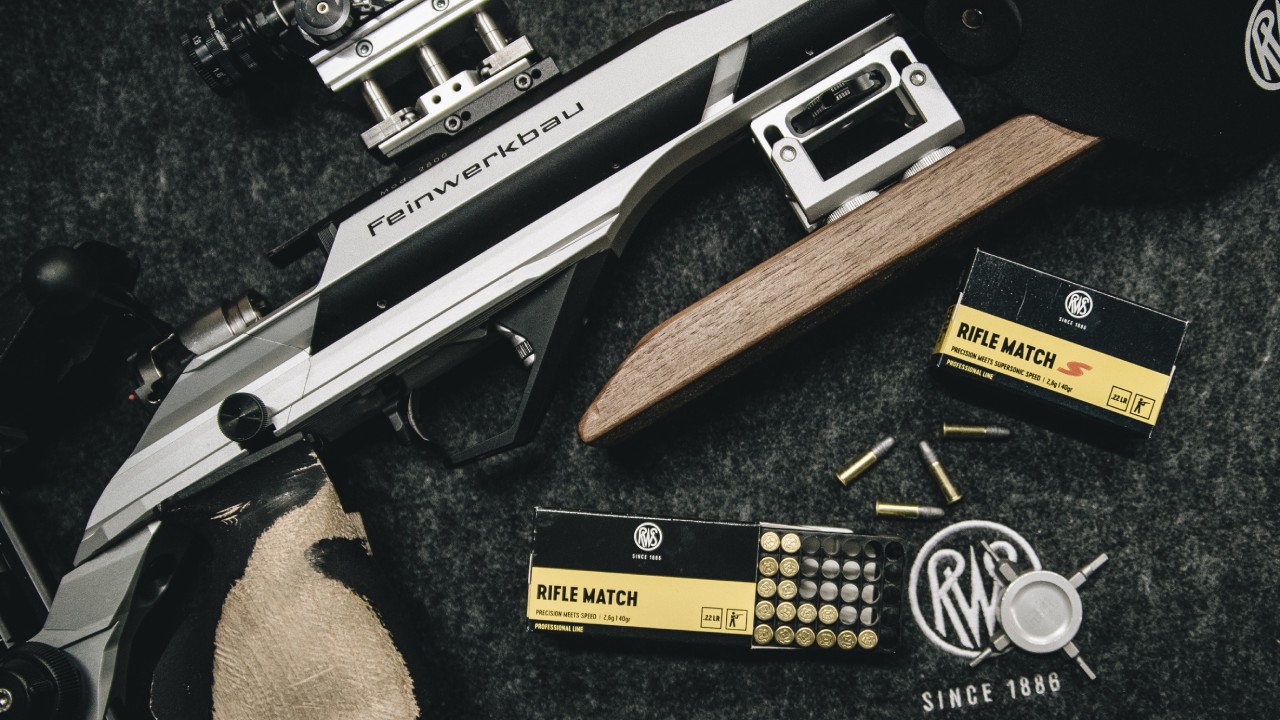 RIFLE:
Aside from the Olympic disciplines, 3-position matches at 50 m for men and women as well as a mixed team competition, small bore rifle shooters can take part in countless other international and national contests at a variety of shooting distances. But every shooter can pick his/her personal favourites for his/her preferred competitions from our range of RWS rimfire cartridges and matching products. From high-end premium ammunition for the most discerning standards to cost-efficient, reliable practice ammo for beginners, you will find all the loads you need in our portfolio.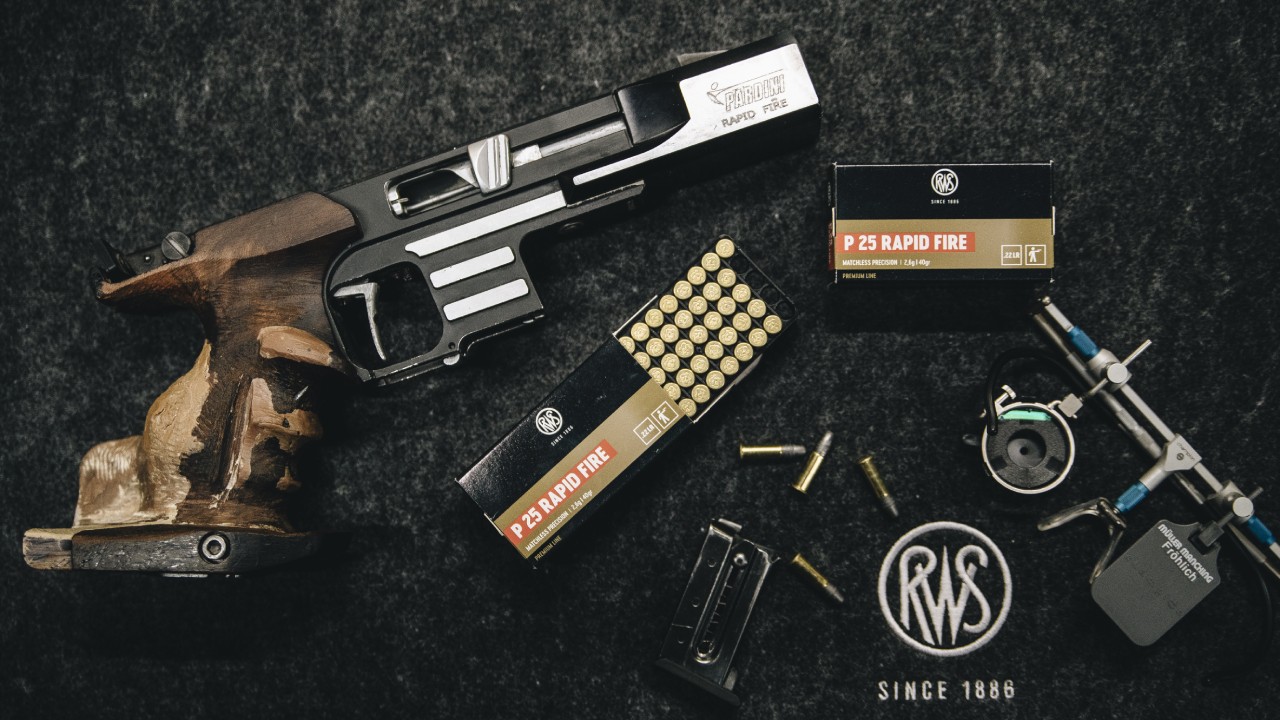 PISTOL:
Determined to build on our success in the rifle segment, we have placed a focus on pistol developments and are proud to present our new flagship, the premium RWS P25 RAPID FIRE cartridge. This load has been specially engineered for the OSP and sport pistol disciplines, where it impresses with its outstanding shooting performance and agreeable haptic response. Naturally, all our familiar handgun loads remain available for the other pistol or semi-automatic disciplines.
... THAT the components in each lot of our Premium Line are taken from a single material batch manufactured by the same machine during just one shift, which means that one lot of R50 ammunition, for example, never comprises more than 30,000 rounds? But we still ensure that any differences between cartridge lots are barely measurable. Negligible variance is possible nonetheless, which may produce different performances or shot groups from different firearms or barrels. This is why top-level shooters carry out ammunition tests with their personal firearms. Guns show signs of wear and material changes over time, so these professionals only stock around a year's worth of ammunition to ensure that they always compete with 'fresh' ammunition and the ideal material configuration in every match season.
... THAT we source the raw materials to build all our products from scratch at our manufacturing site in Germany, apart from the propellant and box packaging? This means we make the bullets from lead ingots, the cases from brass strips and even take granulate to inject the plastic mesh for the cartridges on our own machines. We even make our own highly explosive primer mixture. Here, our more than 100 years of experience guarantee impeccably reliable functions and perfectly coordinated ballistics for every single cartridge.