Our Bullets
Meeting Any Requirements
RWS has a large number of different bullets: They range from deformation bullets to modern partial fragmentation bullets to time-tested classic versions. The choice is yours! No matter what kind of game you are hunting – whether small, medium, or large game, whether at close or long range – you can select just the right bullet. The lead-free bullets in particular have proven their worth a thousand times over and are a smart alternative.
QUALITY IS NO COINCIDENCE
RWS is the only important manufacturer of rifle cartridges that makes its own hunting bullets. For this, we draw upon our specialized knowledge base, which has continually advanced over the past 100 years. Making our specialty bullets is far more involved than just putting a core into a jacket. Our highly complex and modern machines assure the optimal shape of the bullet surface and core.
Last but not least, it is our tight quality control when making bullets into cartridges that ensures that the strict RWS test specifications guarantee the extraordinary accuracy and absolute reliability of our bullets.
In addition, we perform test firings into gelatin blocks whose density most closely simulates that of muscle tissue in game animals. These gelatin tests reveal exactly how our bullets transfer their energy to the game animal.
Only when our high standards are 100% met by these test results do we test these bullets on actual wild game. Afterwards, the game is evaluated so that the internal, external and terminal ballistic effects of the bullet can be judged precisely.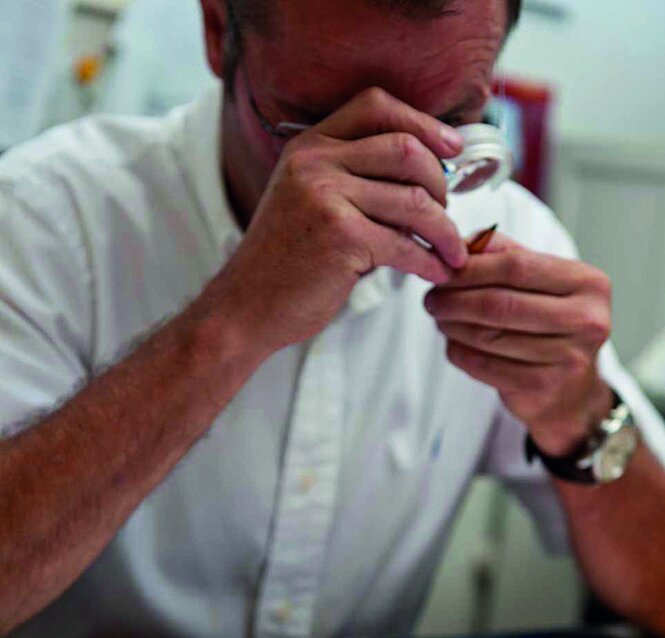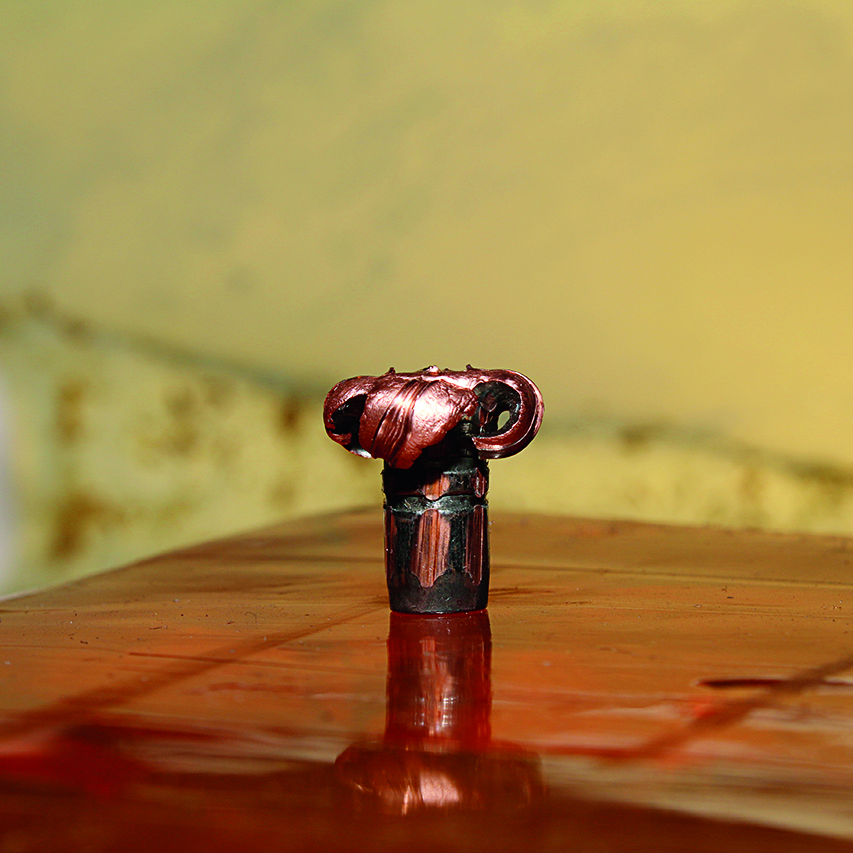 EXPANDING BULLET
An expanding bullet mushrooms upon contact with the game animal and retains a stable mass. It is designed so that it hardly loses any weight in the animal's body. Take the EVOLUTION®, for example: Its effects are achieved mainly through uniform enlargement of the bullet's frontal area and its subsequent retained weight.

PARTIALLY FRAGMENTING BULLET
Partially fragmenting bullets are designed for controlled fragmentation that leaves a defined slug behind for penetration. One example of this is the DOPPELKERN: This partially fragmenting bullet has a retained weight of 60%. Semi-jacketed soft point bullets like the KS and TM are also partially fragmenting bullets whereby the retained weight varies slightly depending on the target's resistance and the bullet's impact velocity. The function of these types of bullets is based on the controlled fragmentation of the bullet and a defined retained slug that causes mechanical destruction of the organs. The base drag of the slug draws most of the front core fragments though the animal's body upon exit.

FULL METAL JACKET
The full metal jacket is a type of bullet that retains both its shape and mass. It does not fragment and, depending on the hardness of the target, deforms only minimally. Penetration and energy delivery are achieved through late tumbling of the bullet inside the game animal.