RWS rimfire cartridges
RWS launches two new Biathlon .22lr cartridges in the Premium rimfire line.
RWS rimfire cartridges have already been a success in the competitive target-shooting segment for a long time. Athletes from numerous countries rely on the legendary performance of RWS cartridges. World records, Olympic victories and numerous medals at international competitions prove the top quality of the RWS rimfire cartridges. In order to provide the high quality ammunition to a broader range of athletes, RWS launches two new Biathlon cartridges in the Premium rimfire line. The cartridges deliver the highest precision under all conditions a biathlete can face.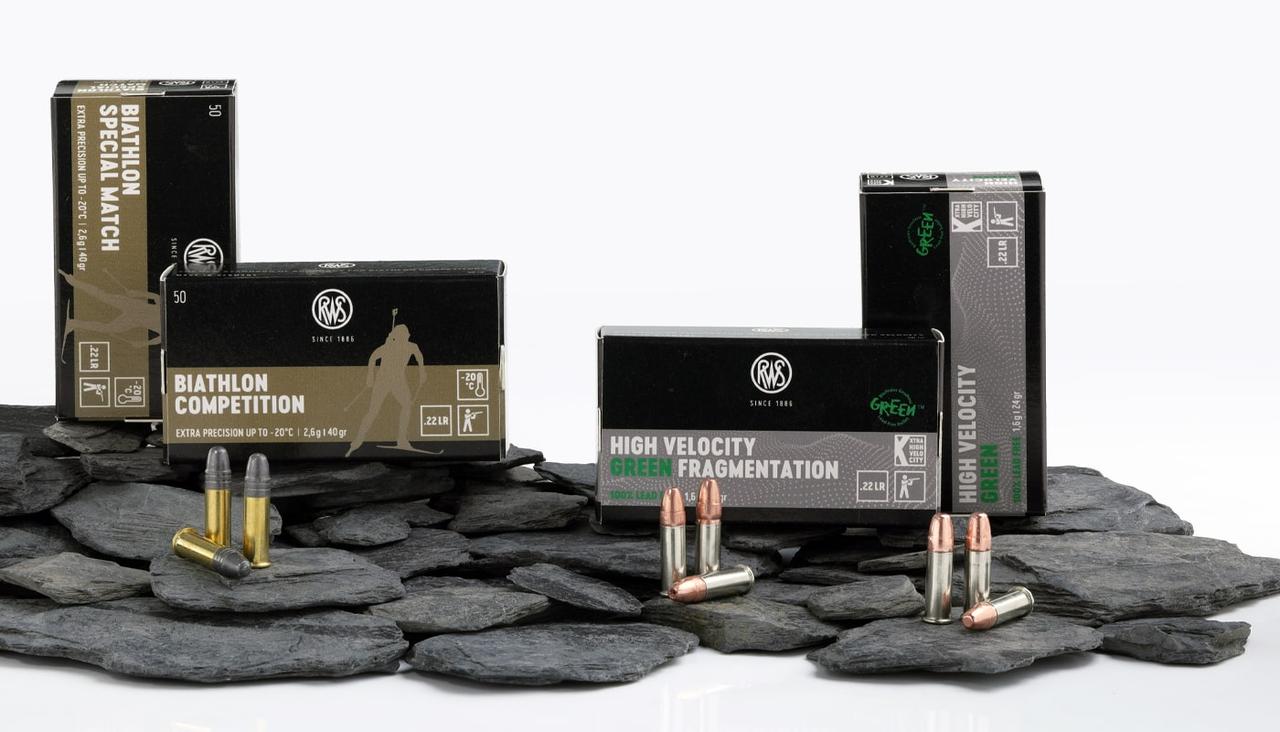 The new RWS Biathlon Competition cartridge sets a new standard of accuracy in the Biathlon competition segment.
The better flying properties and components of the cartridge ensure a matchless precision under temperatures of up to -20°C. The tighter grouping of the RWS Biathlon Competition compared to the main competitor proves the accuracy benefits of the cartridge.
To achieve the highest quality, the ammunition was developed and tested with special cooling systems that provide competition close conditions. The cartridge has a 2.6g/40gr lead round nose bullet with a constant muzzle velocity of 320 m/s at -20°C. Furthermore, the cartridge features a lead free primer that guarantees a reliable ignition and avoids pollution near the area of the shooter.
Key features at a glance:
The new standard of accuracy for Biathlon competitors
Matchless precision and consistency due to unrivalled production processes
Each batch is inspected and tested according the highest standards.
Consistent speed, even in low temperatures.
Developed under cooling systems to obtain the best results (up to -20C)