RWS Short Rifle: Full performance from short barrels!
RWS Hunting Blog
Short, manageable barrels are becoming increasingly popular in the hunting community. The more widespread use of suppressors has stimulated this trend even more – especially in the .308 Winchester calibre. But standard ammunition is usually designed for common barrel lengths of 600 mm. And shooting standard ammunition from short barrels (420 mm to 550 mm) comes with a few disadvantages: loss of energy and speed, limited effectiveness, more muzzle flash, loud muzzle blast and increased wear on the silencers.
Responding to this, we at RWS have developed the new Short Rifle shell, a cartridge that is optimised specifically for use with short barrels. This new RWS rifle cartridge comes with a specially adapted load and highly flammable powder, adapted bullet weight and powerful primer caps, making it ideal for short barrels of between 420 and 550 mm. In a nutshell, this means: shooting from short barrels without any loss in performance!
What are the advantages of the RWS Short Rifle cartridge?
The specifically optimised load means that the cartridge reaches full speed and energy, even from short barrels. So there are no drawbacks when using them out in the hunting grounds when compared to long barrels. Here, the Short Rifle impresses with its excellent effectiveness, even at long ranges. In addition, the highly flammable powder significantly reduces the muzzle flash and the muzzle blast from short barrels, ensuring that you are not blinded immediately after the shot when hunting in twilight or at night.
Another thing is clear: short barrels are particularly suitable for use with suppressors. Not only does the highly flammable powder, which burns completely in the barrel, extend the suppressor's service life, it also improves accuracy.
The Short Rifle cartridge is available in .308, .30-06 and .300 Win. Mag. and with two different loads as HIT (lead-free) and as SPEED TIP PROFESSIONAL. Both bullets deliver high shock effect and penetration – even at long ranges. In addition, the 8x57 JS and 9.3x62 are available as Short Rifle cartridges with the 10.4 g HIT bullet.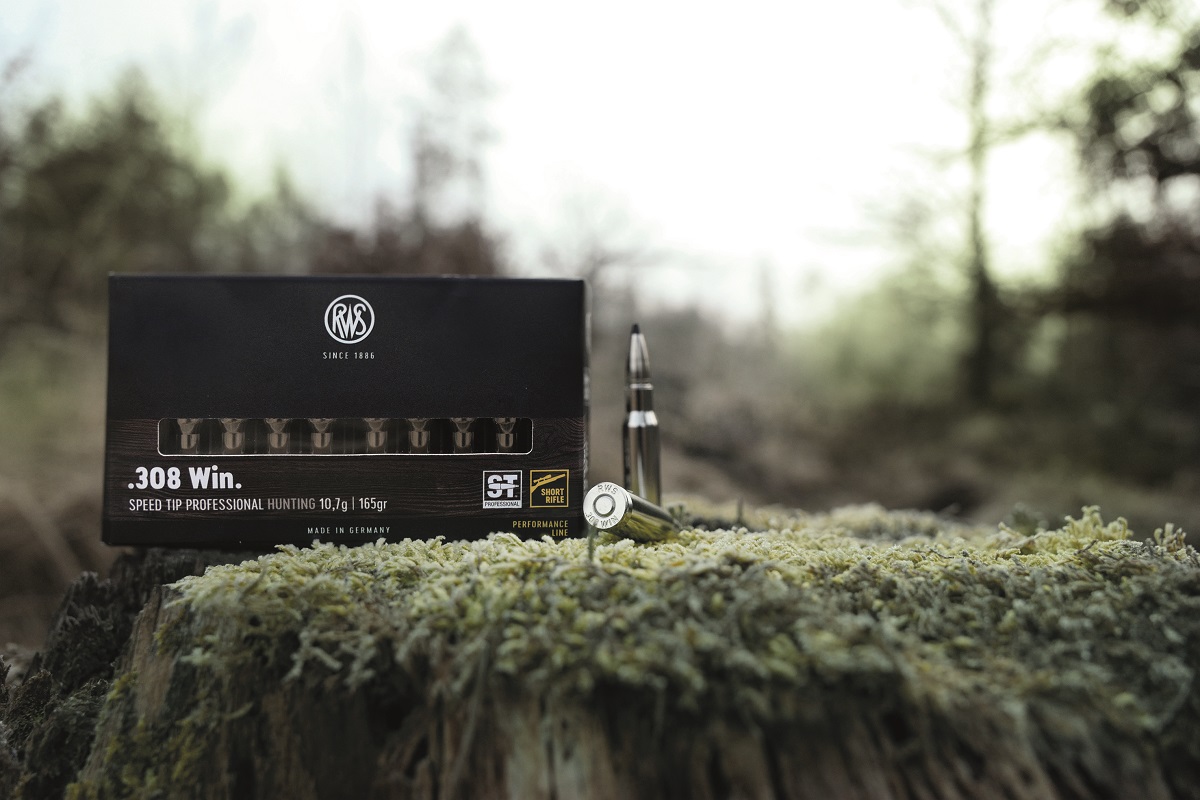 RWS Short Rifle: Full performance from short barrels
Read this exclusive PASSION interview to learn how we came to develop the RWS Short Rifle cartridge. Julia Numßen, editor-in-chief of the customer magazine, chatted with our RWS product manager Hannes Dikhoff at the IWA OutdoorClassics 2018 in Nuremberg...
"Full performance from short barrels!" – RWS product manager Hannes Dikhoff talks about the Short Rifle cartridge
What gave you the idea to develop the Short Rifle cartridge?
Dikhoff: We have observed for a long time that ease-of-use is becoming an increasingly important factor with firearms and that the demand for shorter barrels is rising. Barrel lengths of 42 to 55 cm are more or less standard. First of all, this provides numerous advantages when it comes to handling. Whether it's up on the narrow high seat or when drawing a bead, short barrels give shooters that added agility. Aside from that, many states in Germany now permit hunting with suppressors, which in itself has created a real surge in demand, of course. It's completely understandable from our perspective. After all, who wants to sit on a high seat lugging a long barrel and attached suppressor? You will inevitably bang the rifle on every corner.
But short barrels have the reputation of limiting the range that the shooter can manage, as well as lowering effectiveness etc.
Dikhoff: That's correct. Until now, anyone using a short-barrelled rifle has been forced to accept a host of drawbacks such as less power, less speed, less range, less take-down power, more muzzle flash and a louder bang. And there's another problem when using suppressors and standard ammunition: if too much unburnt powder residue enters the silencer, it will form a corrosive residue. This may, under certain circumstances, attack the material and ultimately reduce the suppressor's service life. Here at RWS, we accepted the challenge of finding a solution for hunters, given that standard ammunition is optimised for the common barrel lengths of 60 cm plus/minus five centimetres.
What exactly does the Short Rifle Cartridge do?
Dikhoff: Firstly it compensates for the loss of performance that is associated with a shorter barrel. This lifts any hunting restrictions in regard to speed and energy compared to longer barrels. We've also managed to reduce muzzle flash – so shooters can see where the animal heads immediately after the shot is fired. Depending on the barrel length, the powder is almost completely burnt by the time the bullet leaves the muzzle or suppressor. The gas pressure curve is optimised to ensure maximum bullet acceleration along the short barrel length. Full performance from short barrels! For the suppressor itself, this means that the Short Rifle cartridge leaves virtually no unburnt, corrosive residue – which keeps the suppressor clean and increases its service life.
The Short Rifle cartridge is available for two bullets?
Dikhoff: That's correct. You can choose between the HIT and SPEED TIP PROFESSIONAL. Here, we have reduced the bullet weight of our lead-free HIT by one gram. This trick increases the speed and effectiveness of the monolithic deformation bullet. The leaded SPEED TIP PROFESSIONAL is not as dependent on speed due to its sophisticated jacket construction, so we left the bullet weight at 10.7 g.
Why did you choose these two bullets?
Dikhoff: Both of them are very popular among hunters and have very good external ballistics, for instance a flat trajectory. In addition, we deliberately chose a lead-free and leaded version – depending on what the hunter needs. After all, everyone should benefit from our Short Rifle cartridge.
Apparently RWS invested two years in developing this cartridge. Why so long?
Dikhoff: The first necessary step was to find a combination of suitable lightweight bullets, coupled with a specially adapted powder – that was the real showpiece. The fast burning powder with high conversion rate into speed was an additional challenge. To manage this, we developed a specially designed primer cap that enables fast, even burning.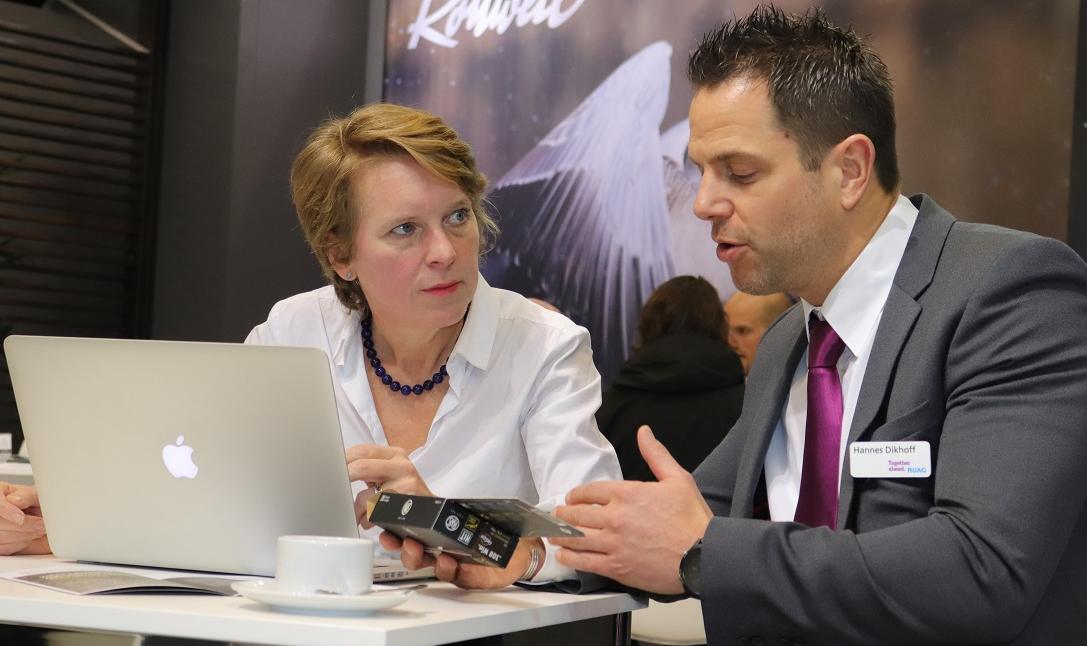 PASSION 20/2018
This interview was originally published in PASSION 20/2018.